Personalized Birthday Wrapping Papers
Make sure every gift you give has a layer of love by creating custom wrapping paper. Available in four types of premium paper and different five sizes, our wrapping paper has all of your gift wrapping needs covered - because the presentation matters just as much as the present!
Pink Sweet 16 Personalize Name Wrapping Paper
Pretty Pink Sweet 16 gift wrapping paper ready for you to personalize.This Product is 100% Customizable. Graphics and / or text can be added, deleted, moved, resized, changed around, rotated, etc... 99% of my designs in my store are done in layers. This makes it easy for you to resize and move the graphics and text around so that it will fit each product perfectly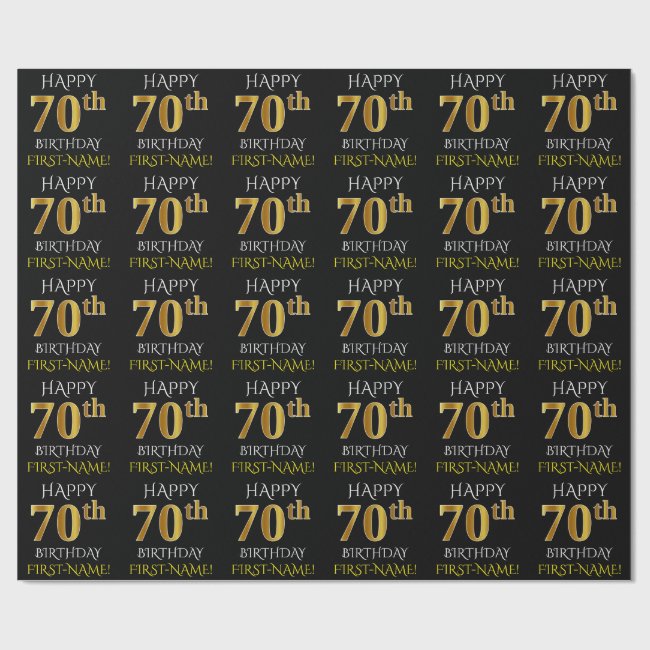 Black, Faux Gold "HAPPY 70th BIRTHDAY" Wrapping Paper
This wrapping paper design features a message like "HAPPY 70th BIRTHDAY", with the "70th" having a faux/imitation gold appearance. It also features a customizable name, and a black colored background. It could perhaps be used when wrapping gifts being given for somebody's seventieth birthday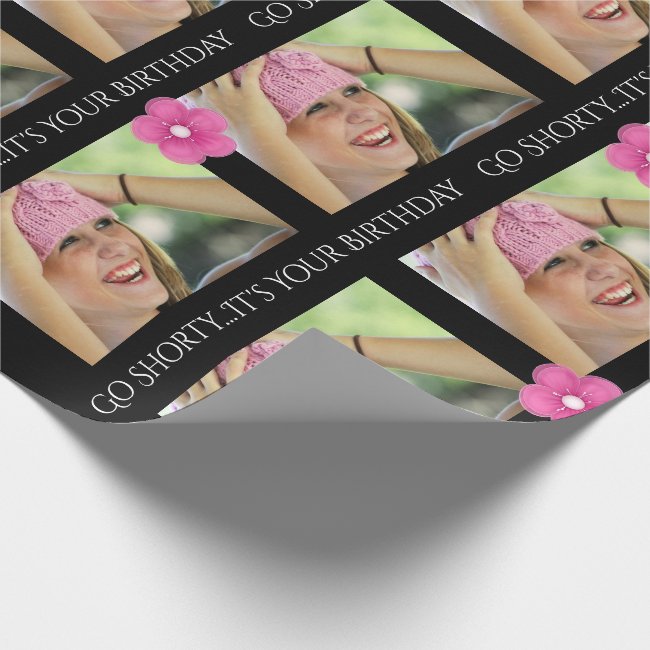 Personalized Text & Photo Birthday/Any Occasion Wrapping Paper
Add a personal touch to your gift giving. Super cute pink flowers decorate this gift wrap. Photo & text personalization, gift wraps background color is also customizable. Depending on your personal text...this wrap is great for many occasions.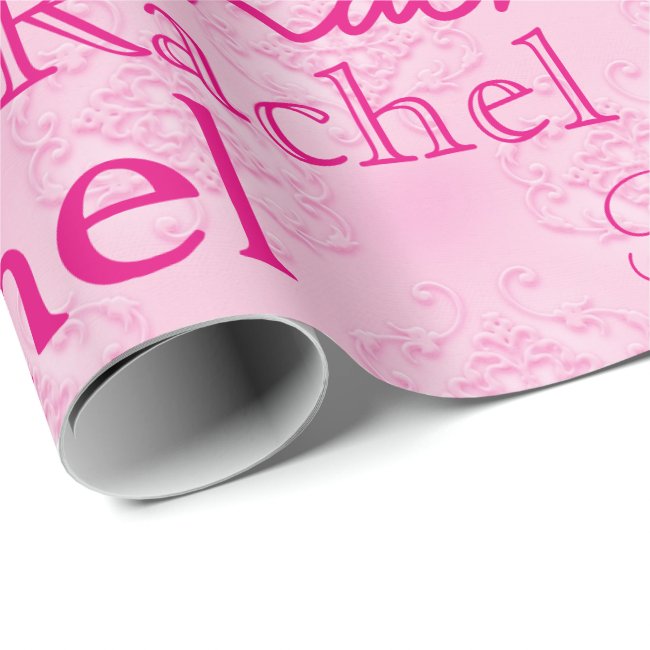 Custom Personalized Matte Pink Wrapping Paper
All occasion, girly pink wrapping paper. Personalize the paper with the name of your special girl by clicking the "customize it" button. You can change the name by editing the text in the "name" box. Plus, you can change the fonts and/or the color schemes. The sky's the limit so have fun!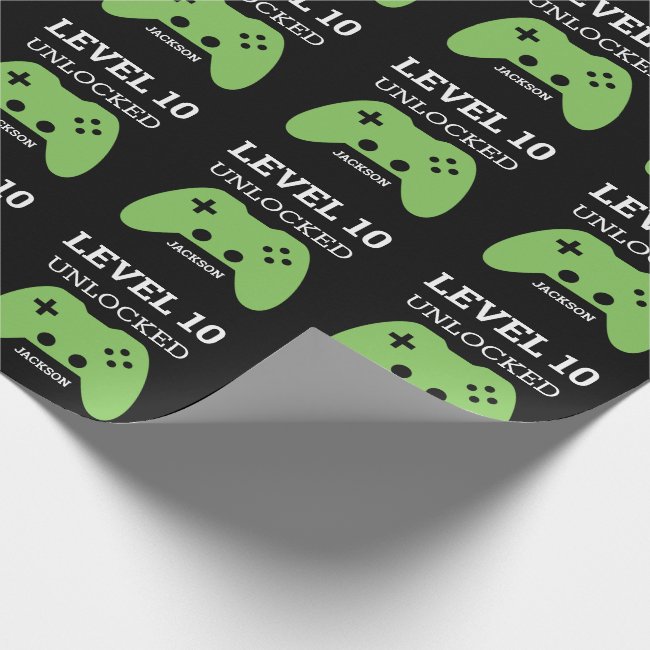 Birthday Level Up Gamer Video Game Personalized Wrapping Paper
Birthday Level Up Gamer Video Game Personalized Wrapping Paper. Kids video game birthday party wrapping paper. Add age and name to personalized. Level up birthday party supplies.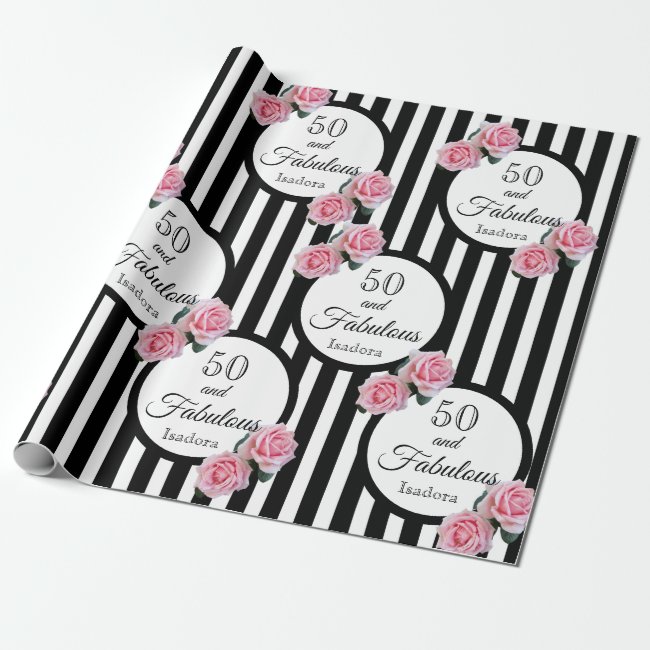 50 fabulous chic pink roses black white stripes wrapping paper
A wrapping paper for a 50th birthday. Classic slim black and white vertical stripes as background. With girly and feminine pink roses as decoration. Frames with the text: 50 and Fabulous and templates for name, black letters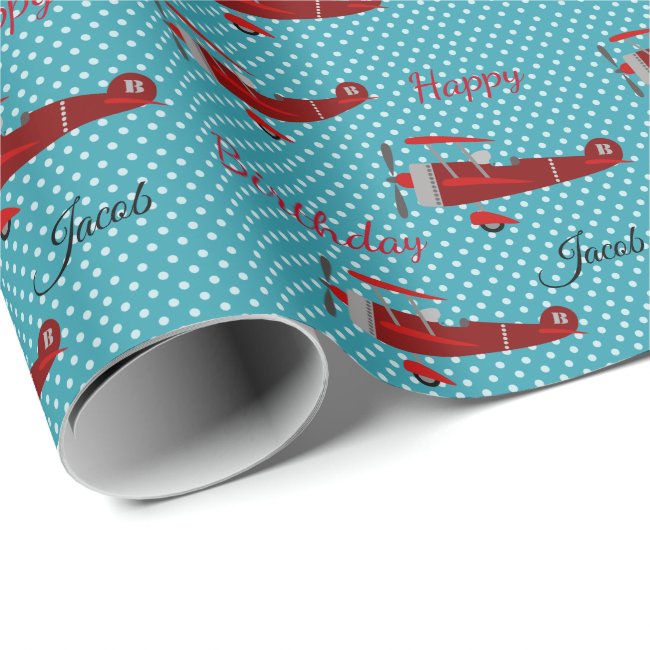 Happy Birthday Airplane Pilot Wrapping Paper
Wrapping Paper. Featuring a Happy Birthday Airplane design with DIY Text. The design will be printed EXACTLY like you see it on the screen and on the product...so please make sure when you do your changes on the resizing of any of the graphics or text that it fits in the areas correctly and that your spelling and wording is how you like it to be in size, color and font.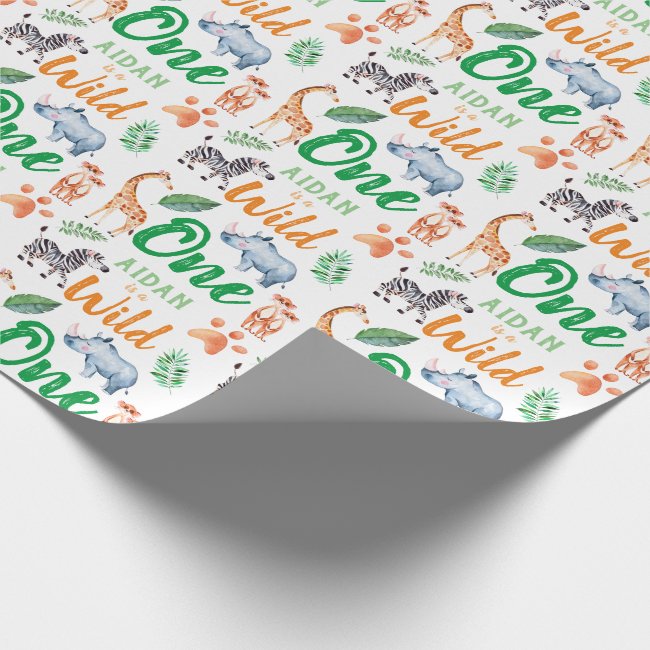 Wild One Safari Animal 1st Birthday Wild Things Wrapping Paper
Wild One Safari Animal 1st Birthday Wild Things Personalized Wrapping Paper. Zebra, rhinoceros, giraffe, and meerkats with leaves in a safari theme. Wild things kids birthday supplies for a safari wild thing party.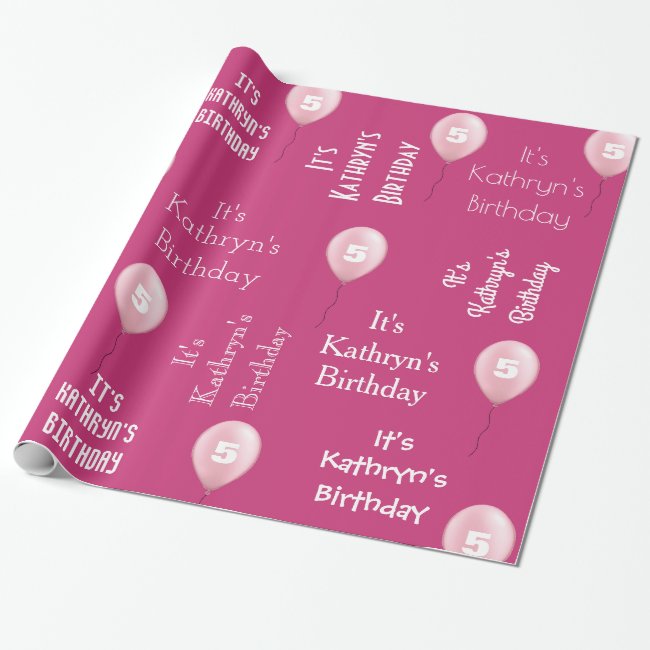 Personalized Name & Age Birthday Pink Wrapping Paper
Add a special touch to your gift giving with this personalized birthday wrapping paper. Cool white fonts against pink with balloons. Add name and age.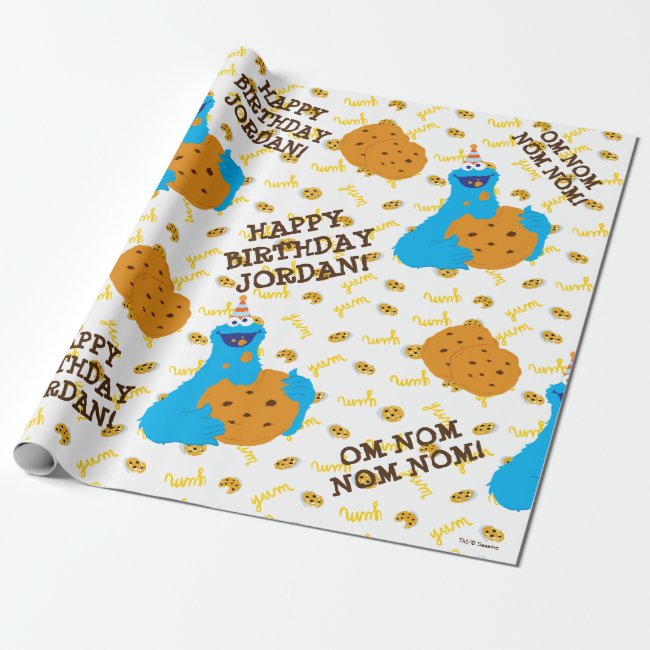 It's a Cookie Party Pattern Wrapping Paper
Check out this fun Sesame Street pattern featuring Cookie Monster in a party hat eating a giant chocolate chip cookie!