Custom Graduation Cap Toppers
Personalized graduation cap toppers you can customize these stylish cap toppers with your grad details.
She Believed Gold Glitter Black Floral Butterfly Graduation Cap Topper
Black butterfly flower pattern is elegant, modern and chic. Faux gold glitter in the backgrounds sparkles beautifully. Bold white quote reads "She believed she could, so she did!" Easily customize the template to reflect your school and graduating year. Available in many other color combinations and styles.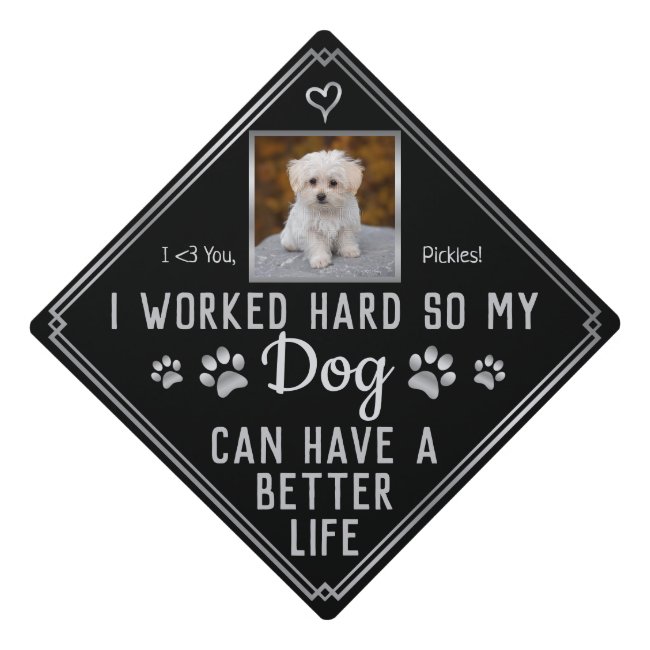 Funny I Worked Hard So My Dog Can Have Better Life Graduation Cap Topper
I worked hard so my dog can have a better life. Personalize this graduation cap topper with your dog's photo and name.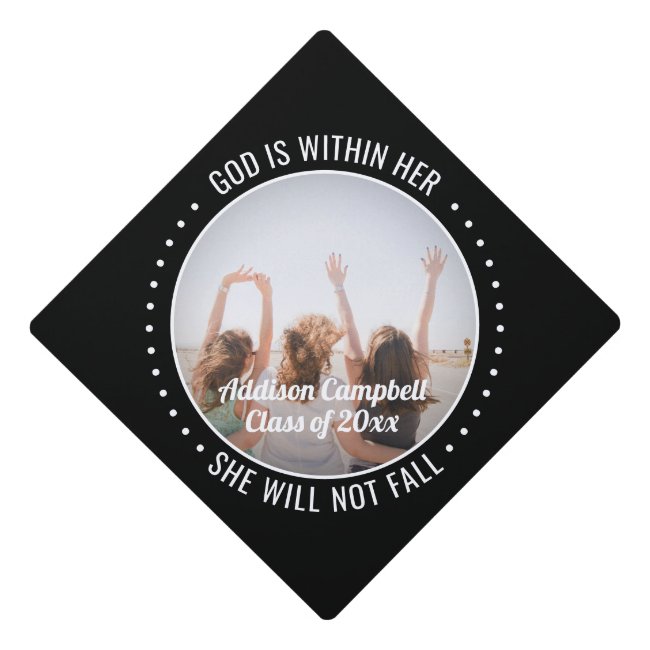 Any Inspirational Quote & Photo Black and White Graduation Cap Topper
Add an elegant personalized touch to your college or high school commencement with this custom photo black and white inspirational graduation cap topper. Quote can be customized to any favorite motivational saying, school name and degree, thanks mom and dad, or other message of your choice.
Design features your picture, stylish script graduate name and class year in center, and modern minimalist typography customizable quote in a circle that reads "God is within her she will not fall." This accessory make a unique and trendy addition to graduation ceremonies and celebrations.
Pink Floral Rose Gold Glitter Name Year School Graduation Cap Topper
Pink Floral Rose Gold Glitter Name Year School Graduation Cap Topper - Elegant Stylish Colorful Cute Cool Pastel Pink Purple, Chic Country Green, and Vintage Rustic Watercolor Roses Flowers Pattern Modern Teen Girls and Women's Fun Graduation Fashion Style to Personalize with Your Name, Class Year, and School using a Trendy Script Typography Lettering Font Text makes a Uniquely Lovely Addition to One of the Happiest Days of Your Life, Your Graduation Day.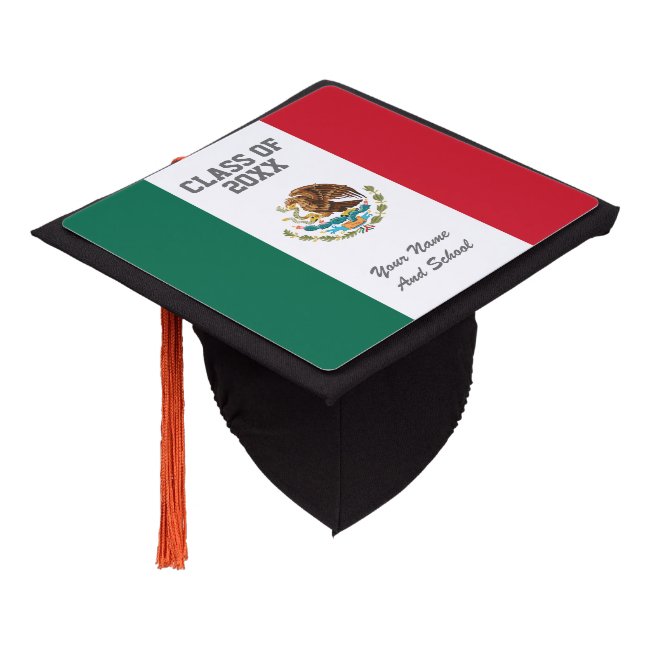 Mexican flag class of school graduation party graduation cap topper
Mexican flag custom class of graduation party tassel cap topper for high school grads. Funny accessory for graduate students, seniors graduating, college etc. Personalizable highschool name and year ie 2021 2022 2029 2030 etc.
Graduation hat, cap top design with patriotic flag of Mexico and eagle. Country pride party favor for graduating teenagers and adults finishing a bachelor degree study or university. Change quantity to get the cheap bulk price. Fun props for him and her.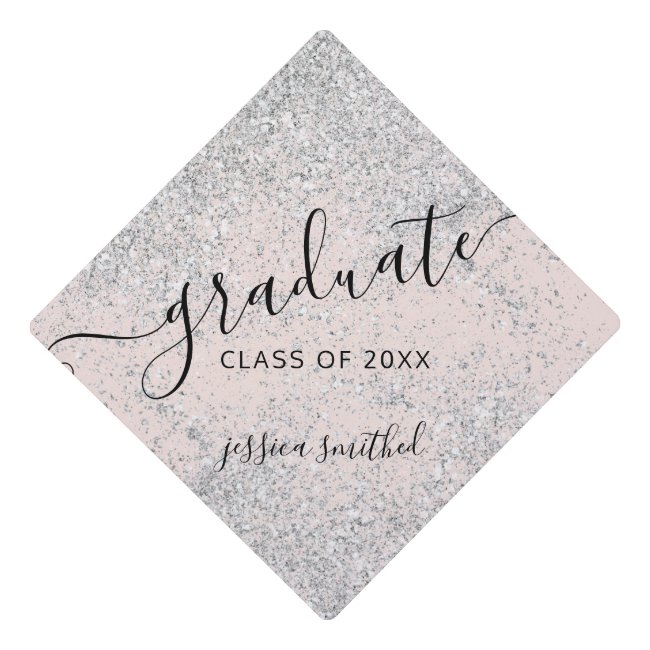 Silver glitter sparkles typography graduate graduation cap topper
Celebrate the big day with this silver glitter sparkles elegant chic typography graduate graduation cap on blush pink.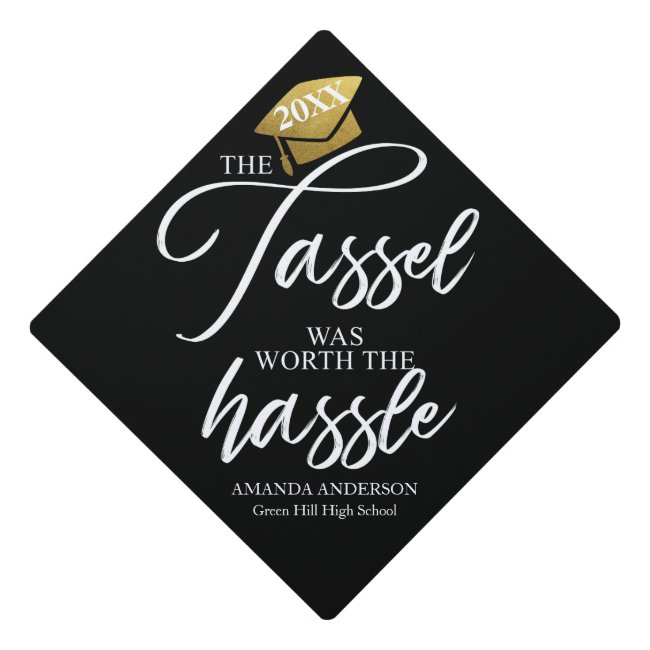 The tassel was worth the hassle graduation cap topper
Gold and black graduation cap decoration featuring the text "the tassel was worth the hassle" and personalized with your name, year and school.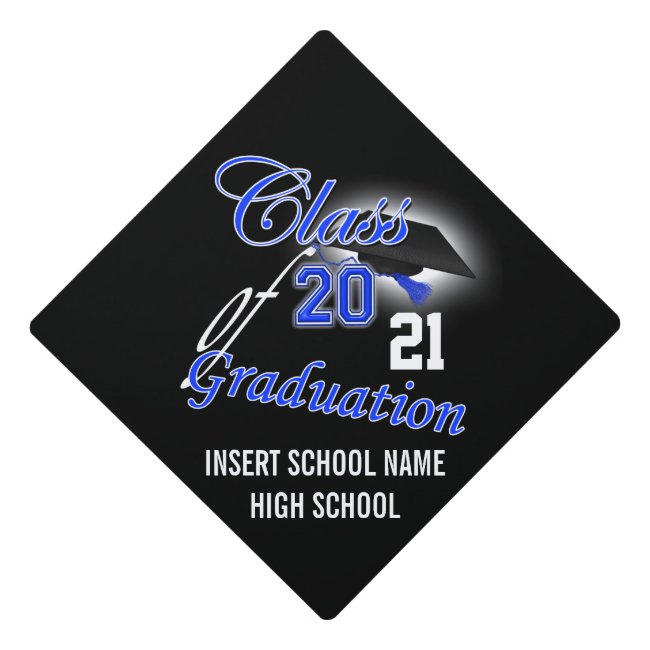 Graduation class of typography | Personalize Year Graduation Cap Topper
Funky, modern and elegant blue, white and black wording surrounds a graduation hood or cap, which has a bright blue tassel and flowing typography which says "class of 20xx graduation" followed by the name of your school or varsity.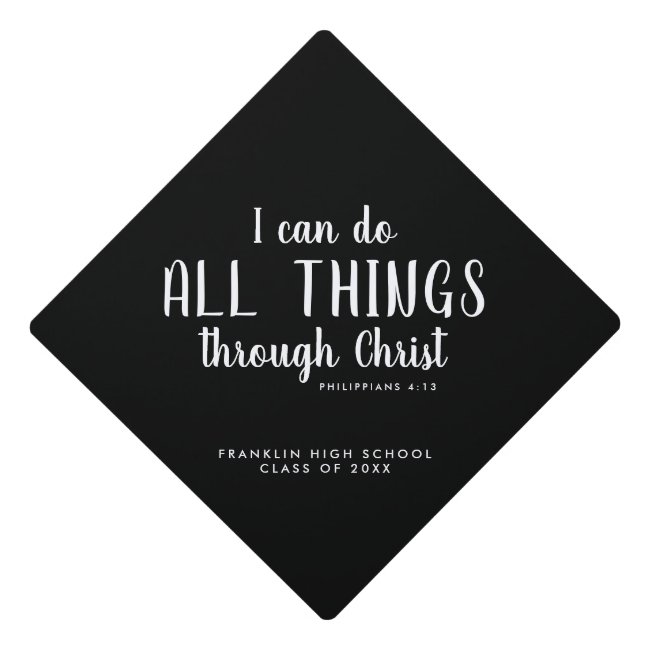 All Things Through Christ Scripture Graduation Graduation Cap Topper
A classy and elegant graduation cap topper featuring the Bible verse Philippians 4:13 "I can do all things through Christ" in white brush lettered style script font. Personalize with your graduation details and click "customize" to edit the background color.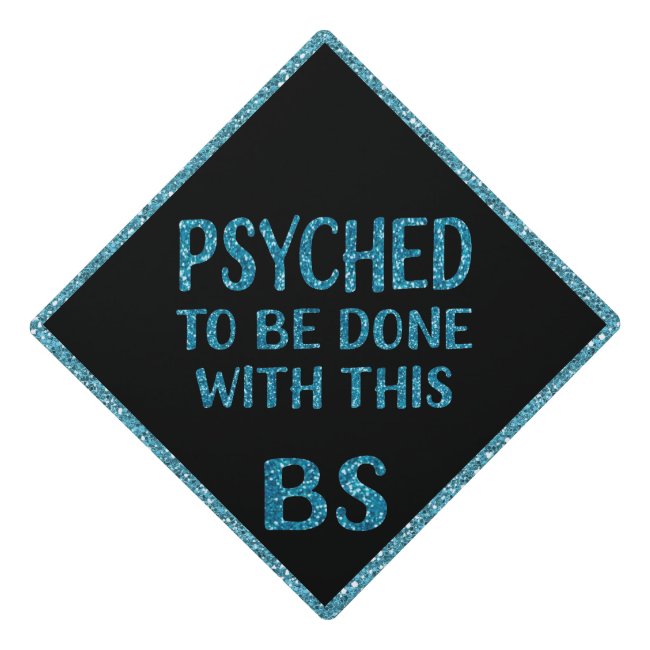 Blue Glitter Psychology Psyched BS Graduation Graduation Cap Topper
Psychology majors can top their graduation caps in style with this faux blue glitter. Psyched To Be Done With This typography style text graduation sign. Add some chic styling to your graduation!