Construction, Repair & Improvement Business Card Templates
Business Card designs for Construction, Repair and Improvement. You can personalize with your business details.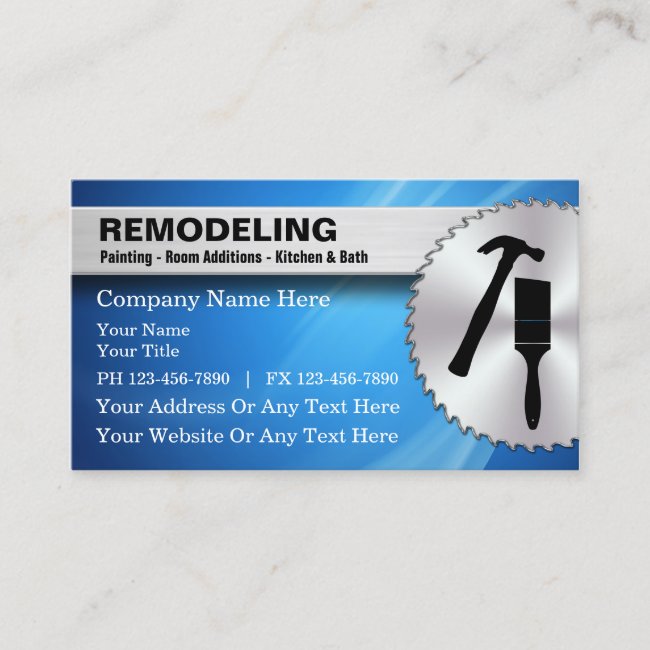 Remodeling Business Cards
Remodeling business cards with cool and clever design that includes a great text layout you can customize, and easy template style design you can alter to your liking. Includes a hammer, paint brush, and circular saw blade. Best business cards for construction, handyman, remodeling, residential or commercial building.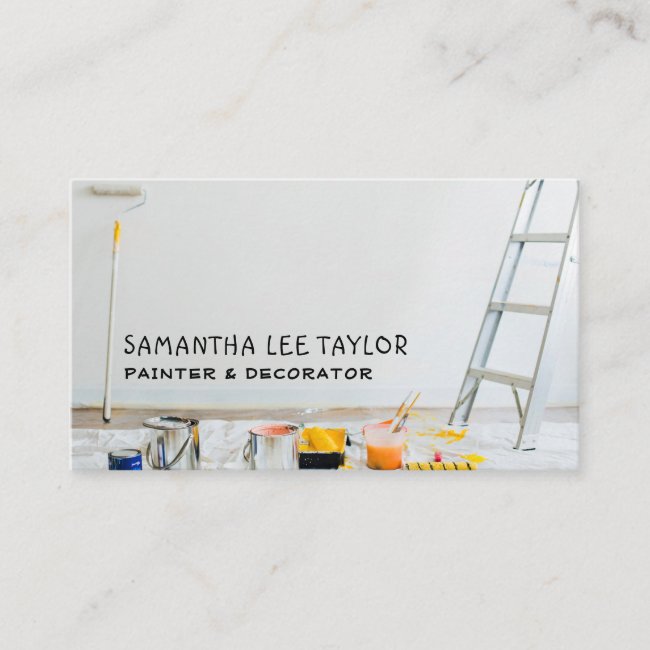 Painting Equipment, Painter & Decorator Business Card
Simple and stylish business card design for painting tools, painters and decorators. Designed with paint buckets, paint rollers and ladder pictures, these cards help you grow your business.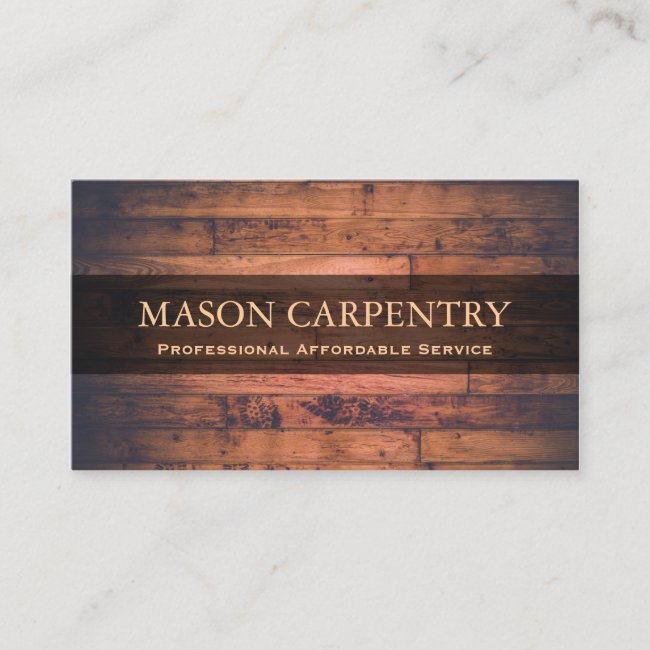 Professional Builder / Carpenter Business Card
This Wooden Background with banner, Double sided, Professional Business Card would be ideal for a Restoration Professional, Restorer, Reclamation Business, Salvage Yard, Carpenter, Carpentry, Hardwood Flooring Specialist, Those in the Woodworking Trade, Builder, Handyman, Painter, Decorator, Timber Sales, Floor Sales, Floor Boarding. The business card has been created from a photo of a weathered wooden floor, with the banners drawn over the top. Text can be changed in font, colour, size and Location by clicking the 'CUSTOMIZE IT' button.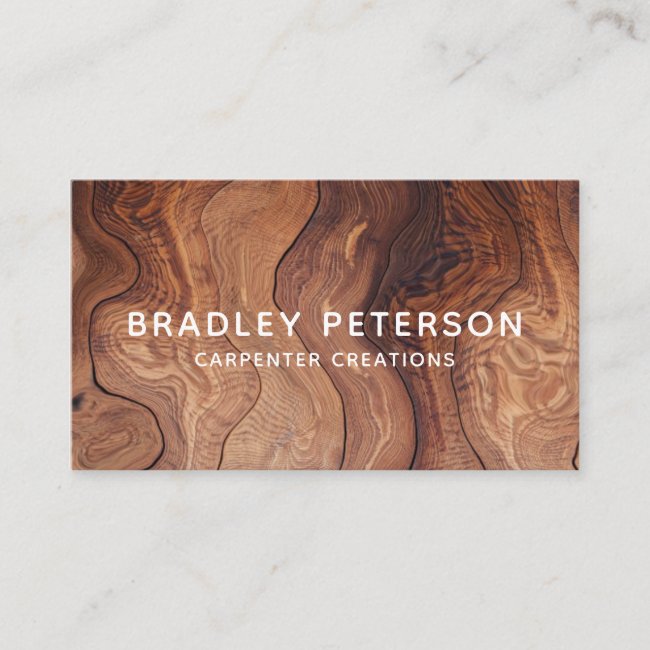 Stylish Modern Wooden Carpentry Construction Business Card
This simple yet stylish design features a stylish wooden furniture pattern with an overlay of your name and company or designation on the front. On the reverse is your personalized contact details. Personalize by editing the text in the text box provided.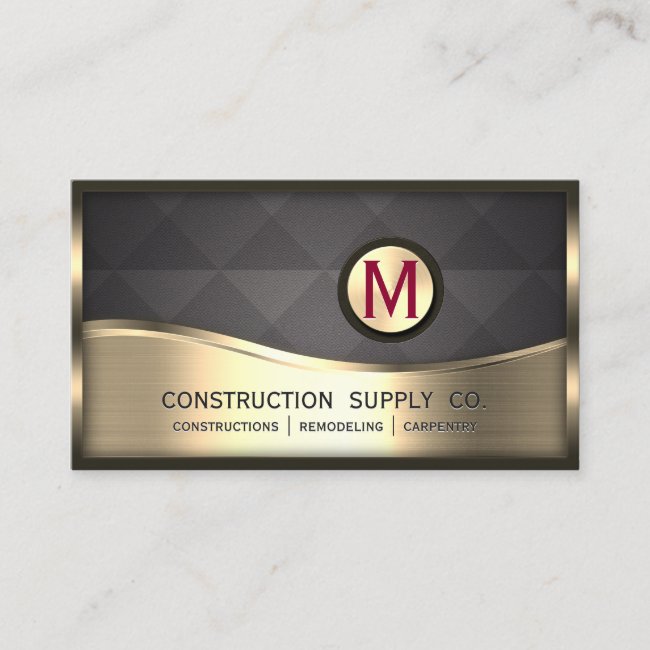 Modern Construction Monogram LOGO Black Gold Metal Business Card
Modern Construction Modern Black and Gold Metal Framed Monogram LOGO Text with White Diamond Pattern Background Professional Business Card.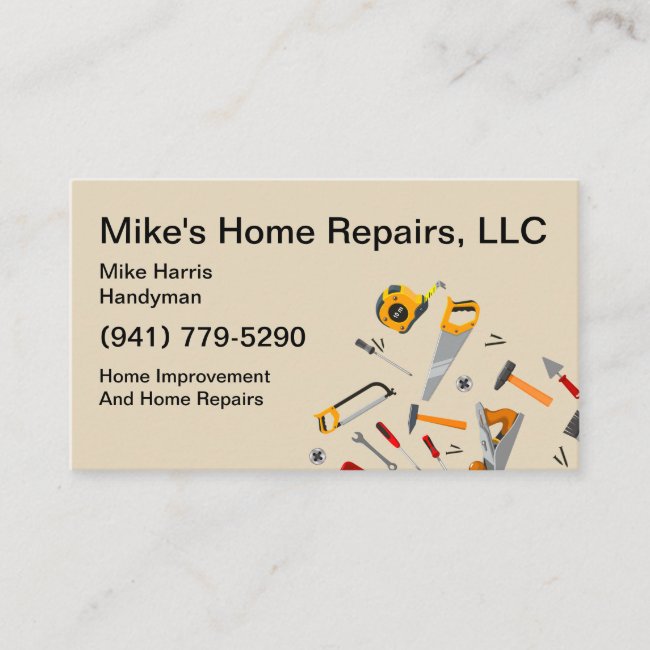 Handyman Services Tools Design Business Card
Professional handyman services business card design with image of a handyman and hardware tools in the background and simple layout designed to be customized online. Created for the handyman, remodeling, or home repairs.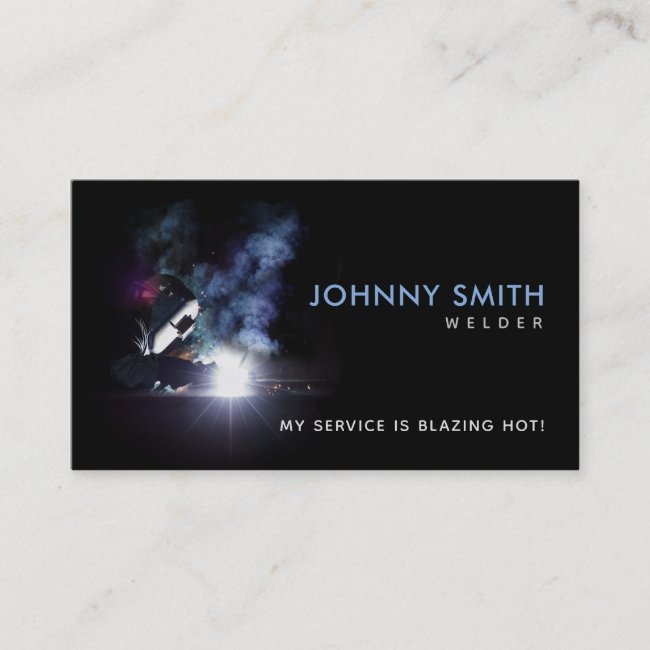 Welder Slogans Business Cards
Professional Appealing Business cards with welder welding background and smokey black background. Impress your clients and potential customers. Great card for welder, handyman, contractor, construction company, roofing or roofer company, architect, engineer, carpenter, weatherization, HVAC, masonry, flooring, renovations, real estate, and more. Great for any business having to do with welding. Customize with your information. All images are changeable and you can even add your own logo. This card is blazing hot!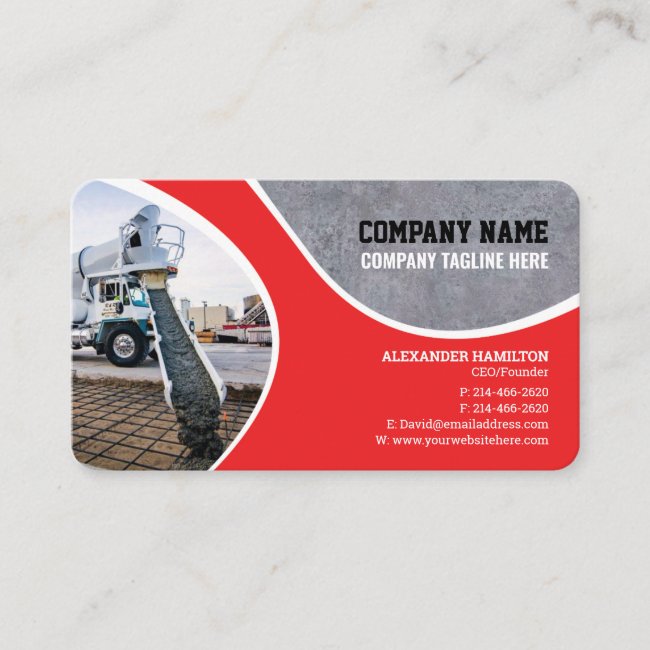 Construction company Business Card (Concrete)
Construction company Business Card. Mostly suitable for Concrete section and heavy machinery industry. also suitable for house remodeling and road construction companies. all layers are customisable and all text layers are editable.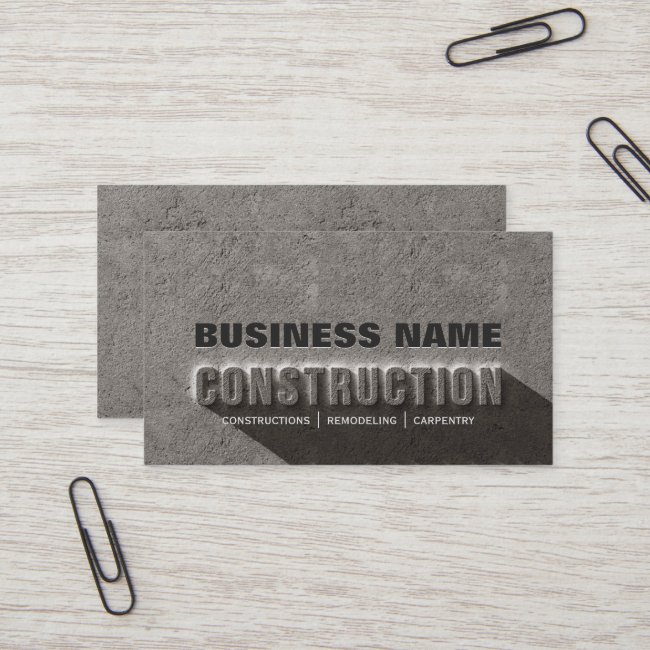 Modern Rustic Concrete Rock Text Construction Business Card
Modern Rustic Concrete Rock Text Construction Business Card Template. This would be suitable for use in industries such as masonry, bricklayers, construction, builders, renovation, handyman, brick mason and general contractors.